How to Get Online Reviews for Your Small Business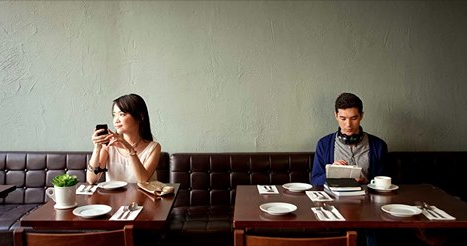 Question: I notice that some of my competitors have a lot of reviews on sites like Yelp. Other than recruiting staff and friends to write reviews, how can I get customers if I don't have a lot of online reviews for my business?

Answer: Particularly if your sales are focused online, it's tough to compete if you don't have any reviews. A recent poll showed most Americans deny that social media marketing influences their purchases. But a majority of shoppers admit that they trust online reviews and have been influenced by them when making purchases.
While direct recommendations from friends and family are still the gold standard when it comes to word-of-mouth marketing, online reviews are essential these days, too. "Without reviews, it is impossible to compete," says Eric Schiffer, chief executive at Reputation Management Consultants.
When someone buys from you, ask them to leave a review about their experience. Put that request, along with your website URL, on receipts and other paperwork. Provide an incentive, like a special offer or a discount, to encourage them to review. That will also give them a reason to return to your business and shop.
If you still aren't getting reviewed, follow up with customers after they buy. And if they agree to post a review but don't, you can gently remind them. Just make sure you don't become annoying. "Be sure the shopper has already gotten the product and had some time to use it, but don't wait too long after the delivery," says Udi Ledergor, head of marketing for social review site Yotpo. "Find the point at which they will be most enthused and likely to share that enthusiasm."
His service a​nd others like it automate customer reviews and allow customers to write reviews directly from their e-mail inbox, eliminating steps like going to your site and logging in. He says that can increase the number of customers who leave reviews.
Schiffer is an investor in another review platform, ReviewManagement.com, that sends email queries and texts asking your customers for reviews. It also quarantines bad reviews and sends positive reviews about your company to other review sites. "Prepare to pay up to $199 a month for such a service," Schiffer says.
It's important to make full disclosure when it comes to reviews. The Federal Trade Commission revised its disclosure policy for online marketing and endorsements in March 2013. Among other rules, it requires endorsers like online reviewers and bloggers to state whether they have any material connection to the company they're posting about or leaving a review on. So if you're paying someone for a review or giving them free products, they need to mention that in their review. "This applies to employees of both the seller and the seller's advertising agency," says Ed Zitron, chief executive of media relations company EZPR.
Another caveat: Don't ask customers for good reviews—ask for honest reviews. "You can learn a great deal from a negative experience, and customers can at times be wary of a place that only has eerily glowing reviews," Zitron says. Of course, the best way to get good reviews—and loyal customers—is to provide a product or service so good that people want to tell others about it.